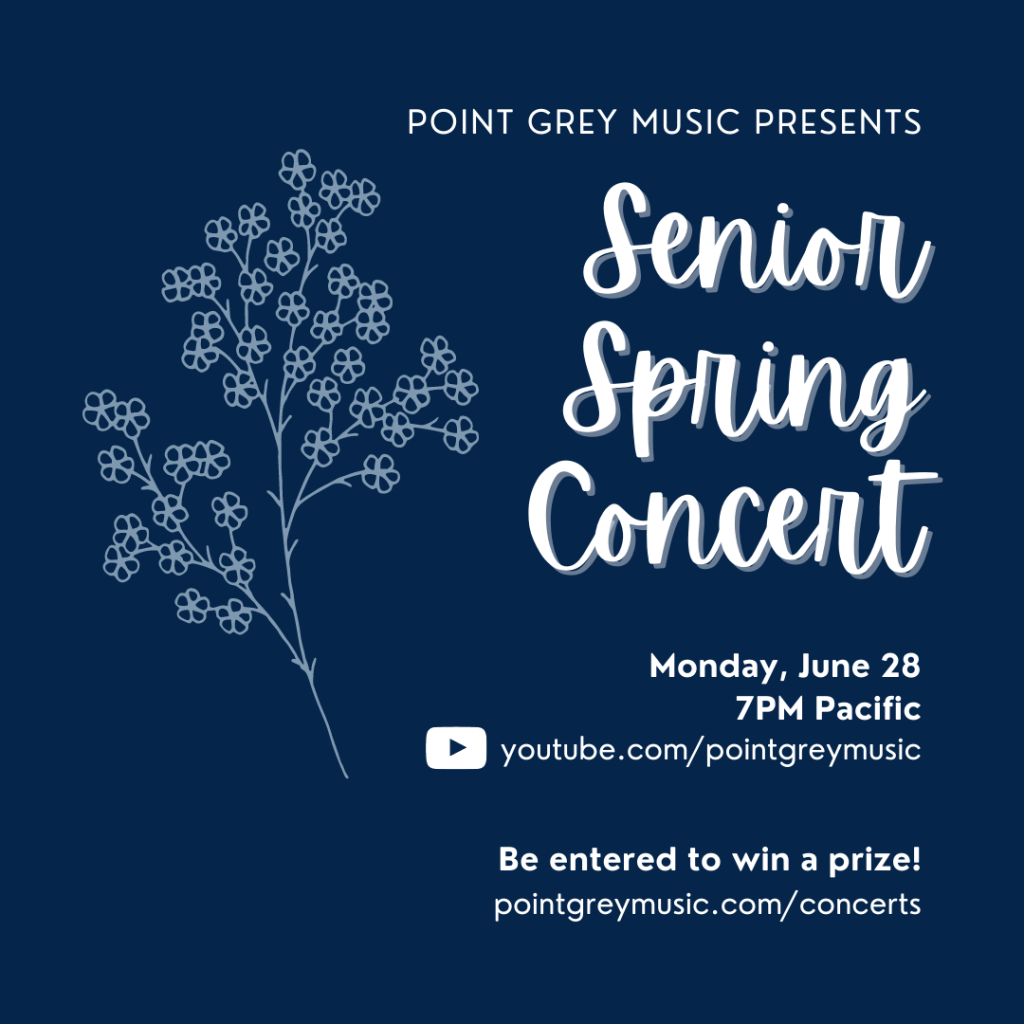 We are happy to present our year end Senior Spring Concert concert on June 28th! The show will be a free, "live premiere" on our YouTube channel starting at 7PM PT. Plus, a chance to win a prize from Kerrisdale businesses!
The concert features Point Grey's Symphonic Band, Grade 9 Band, Jazz A, Jazz B and Chamber Choir. We will be showcasing a variety of pieces from each band, demonstrating their hard work and perseverance throughout the unprecedented school year. Despite the challenges posed by the pandemic, Point Grey Music students have prepared a repertoire to end term, a collection of pieces that compliment the talents of each group and represent the culmination of their year-long efforts.
The concert will be available to watch after Monday evening, but we highly encourage families and friends to tune in live to support the ensembles with the live chat feature.
Click here for the YouTube premiere page.
For more info regarding raffles, click here.
We hope you to see you there!